Hello, fellow plant lovers and green witches! Looking for a new monthly subscription to try? I scoured Cratejoy for the best plant subscription boxes, including houseplants, succulents, garden boxes, air plants, and more.
To make the cut for this list, each box had to score an average of at least 4 stars and have a minimum of 25 customer reviews to ensure consistently high quality.
Here's my breakdown of the top plant subscription boxes on Cratejoy (in no particular order).
**This article contains affiliate links. However, I am not directly associated with Cratejoy or any of the companies creating these boxes. If you place an order and experience issues, please contact the company's customer service for assistance.

My Garden Box – $38.50
from: Cratejoy
If you're looking for a great all-around plant subscription box, My Garden Box is a good place to start! Each box includes a plant, hand-paired container, illustrated instructions, soil, and extra surprises. You'll have everything you need in each shipment, and My Garden Box holds a steady 4.5-star rating with more than 150 customer reviews. The family-friendly planting projects are a wonderful way to encourage young gardeners to get their hands dirty!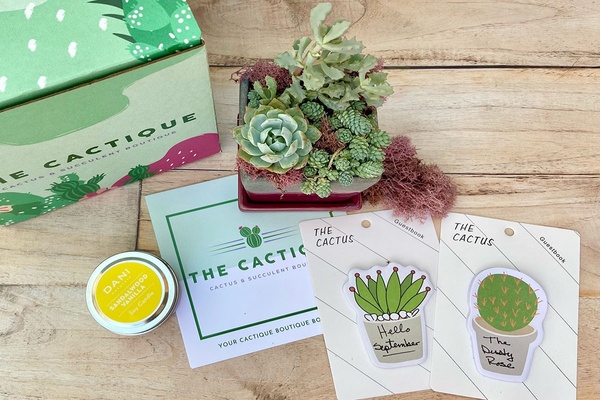 The Cactique – $29.95
from: Cratejoy
This plant subscription box is made for cacti and succulent lovers. The Cactique Boutique Box boasts an impressive 5-star rating from 99% of reviewers, and it's easy to see why! Each box delivers delightful mini cacti and succulent arrangements planted in chic containers with top dressings such as moss and/or stones.
Bonus: every box also includes an extra surprise! Past items have included candles, soap, and cactus/succulent-themed items. The Cactique Boutique is a small business operated by a husband and wife team in southern California. Their items are sourced locally from other small businesses, so this is a plant subscription box you can feel good about supporting!

Air Plants Monthly – $59.97
from: Cratejoy
Are you addicted to air plants? The Air Plants Monthly Club Box sends handpicked air plants to you every month. The number you receive will vary depending on the size, but on average, most boxes contain four plants. Some months also include extra accessories such as wire holders, containers, and fertilizer.
Customers have raved about the quality of the plants surpassing competitors on Etsy, Amazon, and even local nurseries. Air Plants Monthly holds a strong 5-star rating with more than 50 reviews and over 1,000 sales.
This air plant subscription box prides itself on sending subscribers plants that are:
Uncommon
Kid-friendly
Easy to care for
Blooming (or about to bloom soon after you receive them)
Producing pups

Urban Organic Gardener's (UOG) Seeds-of-the-Month Garden Club – $45.00
from: Cratejoy
Who doesn't love a good mystery? This low-cost seed subscription box creates a gardening profile for you based on your region and planting zone. Every month, you'll receive two mystery seeds-of-the-month packets plus starter soil pods, plant labels, markers, and more. The boxes are delivered so you receive the seeds at the correct time for the planting season.
Seeds-of-the-Month Garden Club prides itself on sending high-quality, non-GMO, raw, untreated, heirloom, and open-pollinated (OP) seeds. Grow your own collection of herbs, veggies, fruit, and flowers all year round. This seed subscription box holds a steady 4.5-star rating with 225+ reviews and a 100% satisfaction guarantee from the company.

The Plant Club – $50.00
from: Cratejoy
The Plant Club is a great way to grow your houseplant collection! Every month, you'll receive a beautiful, healthy potted plant packaged with illustrated care instructions. The company says they ship "mostly houseplants (but sometimes we grow around the rules," so you may receive a few surprises!
This plant subscription box has been around for a while with over 9,700 sales and 400+ reviews pulling an average 4.5-star rating. When you subscribe to The Plant Club, your home will be filled with gorgeous houseplants in no time!

Succulents Monthly – $135.00
from: Cratejoy
If you're looking for a premium plant subscription box, Succulents Monthly has a higher price tag but delivers a curated collection of succulent plants, pots and containers, soil mixes, decorative rocks, illustrated instructions, family-friendly projects, and extra gardening goodies.
This succulent box is suitable for beginners as well as seasoned green thumbs. Customers have been thrilled with the beautiful pots and unique succulents — the box holds an impressive 5-star average with 200+ reviews and more than 5,000 sales to date.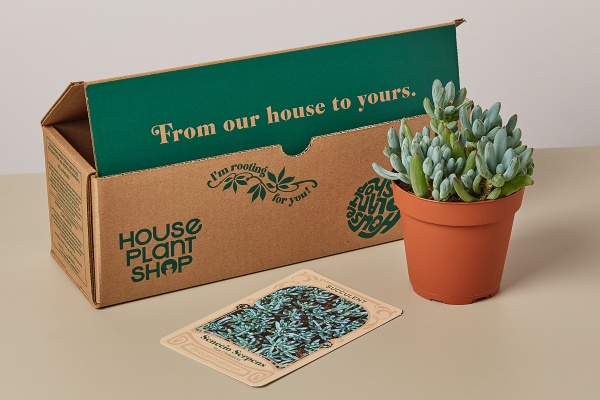 House Plant Box – $180.00
from: Cratejoy
House Plant Box won the Best of 2021 title from Cratejoy for their beginner-friendly indoor houseplants. Each box comes with detailed care cards for each plant, which is packaged in a plastic nursery container with soil. Enjoy free shipping and a 30-day guarantee on every box.
This company offers several different plant subscription box options at different price points to suit your needs and interests, including:

Succulents Box – Monthly Subscription Box – $22.00
from: Cratejoy
This affordable box of organically-grown plants allows you to choose between air plants or succulents and select how many plants you want to receive. Depending on your selection, prices range from $8.50 to $38.50 per box, so this is a budget-friendly, flexible plant subscription box that's perfect for beginners! However, it doesn't include any accessories or extra goodies beyond the detailed care instructions, so keep in mind this is a plants-only subscription.
With more than 10,000 sales and an average 4-star rating, the Succulents Box is another Best of 2021 winner from Cratejoy. The company guarantees high-quality, healthy plants and offers a satisfaction guarantee with refunds or replacements if you aren't happy.

Seed Bank Box – $24.95
from: Cratejoy
Seed Bank Box is a monthly subscription box tailored for urban gardeners. It contains seeds for a variety of root vegetables, leafy greens, fruit plants, edible flowers, vining veggies, heirloom varieties, and even medicinal plants. All of the seeds are 100% organic and non-GMO.
This box maintains a 4.5-star average rating and comes with instruction cards. You'll also be surprised with rare seeds you won't easily find anywhere else!
Bloomin' Bin Plant Subscription Boxes
---
Bloomin' Bin is another budget-friendly subscription box that offers a variety of choices depending on what type of box you want. Detailed instructions in each box are written by a Master Gardener, laminated, and fitted for the company's custom binder included in the initial shipment.
Bloomin' Bin is well established with consistently high ratings, and you have the flexibility to choose from boxes that offer high-quality, non-GMO seeds with high germination rates or boxes that contain live herbs and plants. Check out their seed and plant subscription box options below:
[quads id=13]
Looking for Something Else?
---
Subscription boxes are a fun way to stay engaged with activities you love, but if you're not on the market for a reoccurring expense and just want to place a one-time order for seeds, check out SeedsNOW for 100% organic, raw, untreated, non-GMO seeds at low prices.
Limited on garden space? The Garden Tower Project is a vertical planting solution that lets you grow 50 plants in 4 square feet. The central shaft is a composter that recycles kitchen scraps and provides nutrients directly to your plants as the organic waste breaks down.
Check out my earlier post for my top witchy and spiritual subscription box recommendations!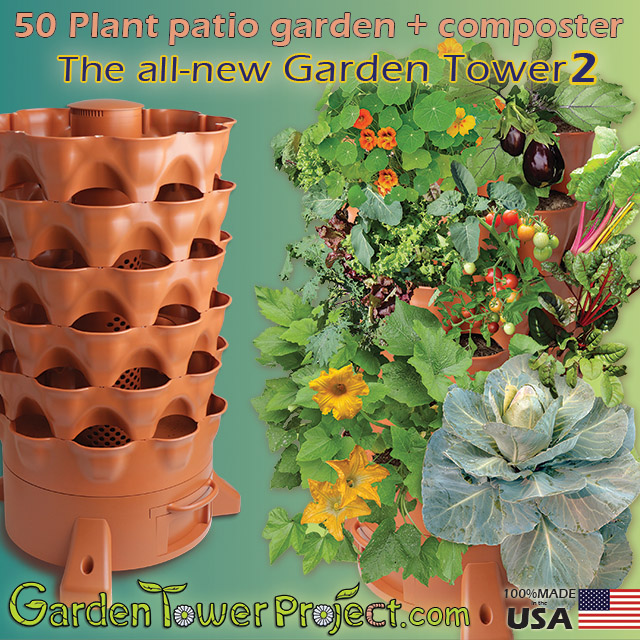 Award-winning fantasy author, freelance writer, spiritual explorer, and sole founder of Green Witch Lunar Witch. She created her first website in 2016 and published her first novel two years later. Sara spends most of her time writing, creating, and daydreaming.