Smoke cleansing, also known as smudging in certain cultures, is a powerful tool for sacred and spiritual rituals, whether you're praying to a deity, honoring an ancestor or loved one, celebrating one of the Sabbats, performing a full or new moon ritual, meditating, or any other important time. While the most common materials are sage and palo santo, there are a variety of different materials on the market or even in your backyard, depending on where you live.
Below is a list of materials that can be used for smoke cleansing rituals.
Depending on your spiritual needs and personal preferences when it comes to fragrances (earthy, sweet, citrus, herbal, woody), you may do well to find mixed bundles or create your own with local, sustainably sourced harvests from your garden or neighborhood.
**This article contains affiliate links.**
---
Allspice
Lifts the spirit and attracts positive energy
---
Amaranthe
Heals and protects, removes intuition blocks, especially good for soothing a broken heart
---
Aspen
Reduces anxiety
---
Basil
Steadies the mind and promotes happiness
---
Bay
Boosts mood, protects and heals, helps to calm the mind and promote success
---
Blue Sage
Clears negative energy and heals
---
Blue Spruce
Welcomes peace and tranquility into a space
---
Calendula
Purification and ceremony
---
Cedar
Banishes fear, removes negative energies, enhances psychic connections, great for grounding rituals
---
Cinnamon
Increases energy and motivation, also welcomes luck, prosperity, and healing
---
Clove
Enhances spiritual vibrations and drives away hostility and negativity
---
Dandelion
Connecting to spirits and the element of air, often used for divination.
---
Desert Sage
(Desert rose), wards off negative feelings and influences
---
Dill
Protection and luck
---
Eucalyptus
Boosts health and energy, offers protection
---
Ginger
Protection
---
Lavender
Represents love and friendship, helps to soothe the mind and bring peace and joy, great for relaxation
---
Lemongrass
Cleanses and purifies, removes mental blockages, energizes, encourages clarity and focus
---
Lilac
Soothes, relaxes, grounds oneself
---
Nepeta
(Catnip) represents love, beauty, and happiness within a sacred space
---
Palo Santo
Known as "holy wood," clears negativity and promotes healing
---
Peppermint
Refreshes and soothes, promotes spiritual awareness
---
Pine
Cleansing, protection, and prosperity, associated with good health and blessing the home
---
Rosemary
Removes negative energies and encourages a sense of peace and calm
---
Thyme
Boosts memory and removes mind blocks
---
White Sage
Known for its antibacterial properties, it's effective at clearing the negative energies not only from people and spaces, but also objects
---
Wildflowers
Can be added to sage or other bundles, adds color and vibrancy, dispels negativity, promotes happiness and wellbeing
---
Yarrow
Dispels fear, good for protection and promoting long-lasting love
---
Yerba Santa
Best for protection and setting boundaries
---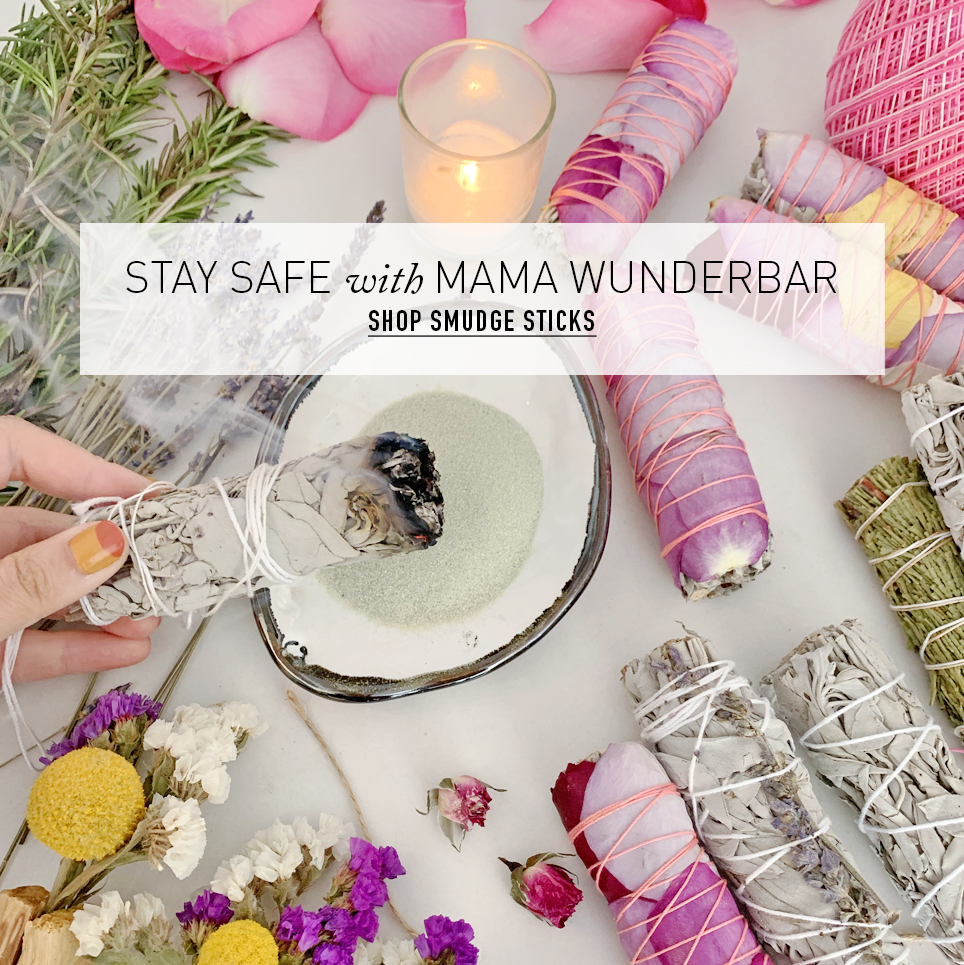 Award-winning fantasy author, freelance writer, spiritual explorer, and sole founder of Green Witch Lunar Witch. She created her first website in 2016 and published her first novel two years later. Sara spends most of her time writing, creating, and daydreaming.