Each month contains at least one full moon, and each moon has a name. September's full moon is called the Harvest Moon.
Native American tribes named each full moon in consideration of the tribe's seasonal activities such as hunting, fishing, and harvesting crops. Some of the full moon names were based on the flora (for example, the Pink Moon in honor of the blooming phlox) and the fauna (Buck Moon, Worm Moon, etc.) that were active during a particular time of the year.
The Harvest Moon is also sometimes referred to as the Barley Moon, Yellow Moon, or Leaf Moon.
When Is the Harvest Moon?
---
The Harvest Moon is the full moon that falls closest to the autumnal equinox. Usually, the Harvest Moon is in September, but every three years, it appears in early October instead.
The Harvest Moon comes after the Sturgeon Moon, when fishermen brought in large quantities of this type of fish from the Great Lakes and Lake Champlain, and the Hunter's Moon, when game is fattened for winter and fields have been cleared of crops, making it easier to hunt.
This year, the Harvest Moon will reach its peak on Friday, September 29, 2023 at 5:57 a.m. ET.
Full Harvest Moon Meaning: Why Is It Called a Harvest Moon?
---
September's full moon is intimately tied to the harvest season. This year, the Harvest Moon will be the last supermoon of 2023. (Learn more about supermoons and understand how the heightened energy of a supermoon will affect your lunar rituals.)
The light of the Harvest Moon allowed North American farmers and gatherers to work late into the night to harvest acorns, beans, birch bark, blackberries, blueberries, cattails, corn, cotton, cranberries, fish, grapes, honey, meats, milkweed, mint, pawpaws, peas, pecans, peppers, persimmons, potatoes, pumpkins, sassafras, squash, sunflowers, sweet potatoes, tomatoes, walnuts, wild rice, and more.
We often celebrate this time of the year with feasts and acts of thankfulness. The earth has yielded a bounty before the cold of winter sets in, and food is abundant.

Enchanted Crystal - $46.50
from:
Cratejoy
Harvest Moon Spiritual Meaning
---
The full moon in general represents a time of climax and fruition, but this is especially true in the autumn months around the three harvest festivals in the Wheel of the Year: Lammas (August), Mabon (September), and Samhain (October).
September's full moon is a time of prosperity when we reap the rewards of our hard work, but also a time when we begin to prepare for winter's rest. Just as ancient civilizations both rejoiced in their abundance with feasts and proactively stored food away for the cold months of scarcity ahead, we need to apply this same mindset in our full moon meditations.
Be grateful for all of your hard work. Reflect on your journey and successes (journaling is a great way to do this). But begin to turn inward and slow down. Everything needs rest, including you. This is the time to start mentally preparing yourself for a recharge as the days get shorter and cooler.
(Looking to stock up on seeds for next year's garden? Order raw, untreated, GMO-free, heirloom seeds from Seeds Now to get a head start. You can even start some of your seeds indoors this winter so they're ready to transplant in the spring.)
Altar Tips, Colors, & Crystals for the Harvest Moon
---
The Harvest Moon altar can be decorated with early fall leaves; pumpkins, gourds, and other squashes; seasonal fruits like apples and peaches; corn; grains such as wheat or barley; seeds and nuts; flowers; and any other scavenged items you find.
Common altar colors for the Harvest Moon reflect the finery of autumn: browns, dark reds, burnt oranges, ambers and golds, dark greens, and other earthy tones.
The best crystals to amplify the spiritual energy of the Harvest Moon are:
Citrine
Tiger's Eye
Amber
Smoky Quartz
Ruby
Garnet
Aventurine
Selenite
Harvest Moon Ritual Ideas for a Solitary Witch
---
Celebrating the Harvest Moon often brings us outdoors to connect us with the bounty of the season. Here are some ritual ideas for the September full moon:
Scavenge natural items outdoors to decorate your altar.
Harvest from your garden if you have one. If not, visit your local farmer's market and fill your home with seasonal flowers, fruits, and vegetables.
Try grounding (also called earthing) by making prolonged skin contact with the earth so your body can transfer electrons.
Make music, dance, and be creative in whatever ways work best for you.
Hold a special harvest ritual to give thanks.
Explore protection magic as we go deeper into the dark half of the year.
Consult runes, tarot cards, or an oracle deck to guide your energy and priorities during this intense period.
Purify your crystals in the light of the full Harvest Moon
Take some time to breathe and de-stress. Try meditation or a ritualistic bath to help your mind, body, and soul unwind.
Write down everything you are grateful for.
If you're looking for natural bath soaks, spa sets, organic soaps, bath bombs, or crystal candles, try Hemlock Park's natural products. This sustainable company partnered with One Tree Planted to invest in reforestation with every order.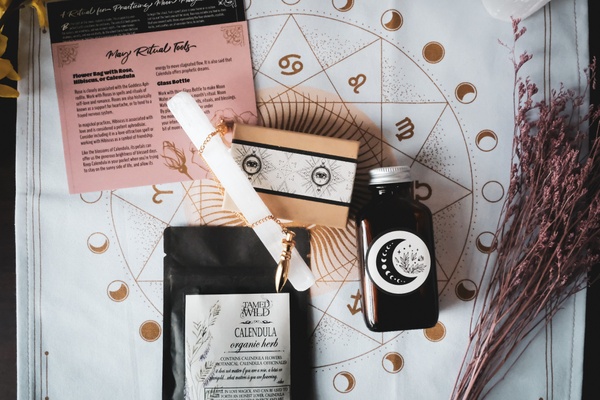 Tamed Wild Box - $60.00
from:
Cratejoy
A monthly subscription box is a fantastic way to celebrate the full moon! See my top witchy/spiritual box recommendations.
For more information on full moons, see the 2023 full moon calendar with names, dates, and meanings here.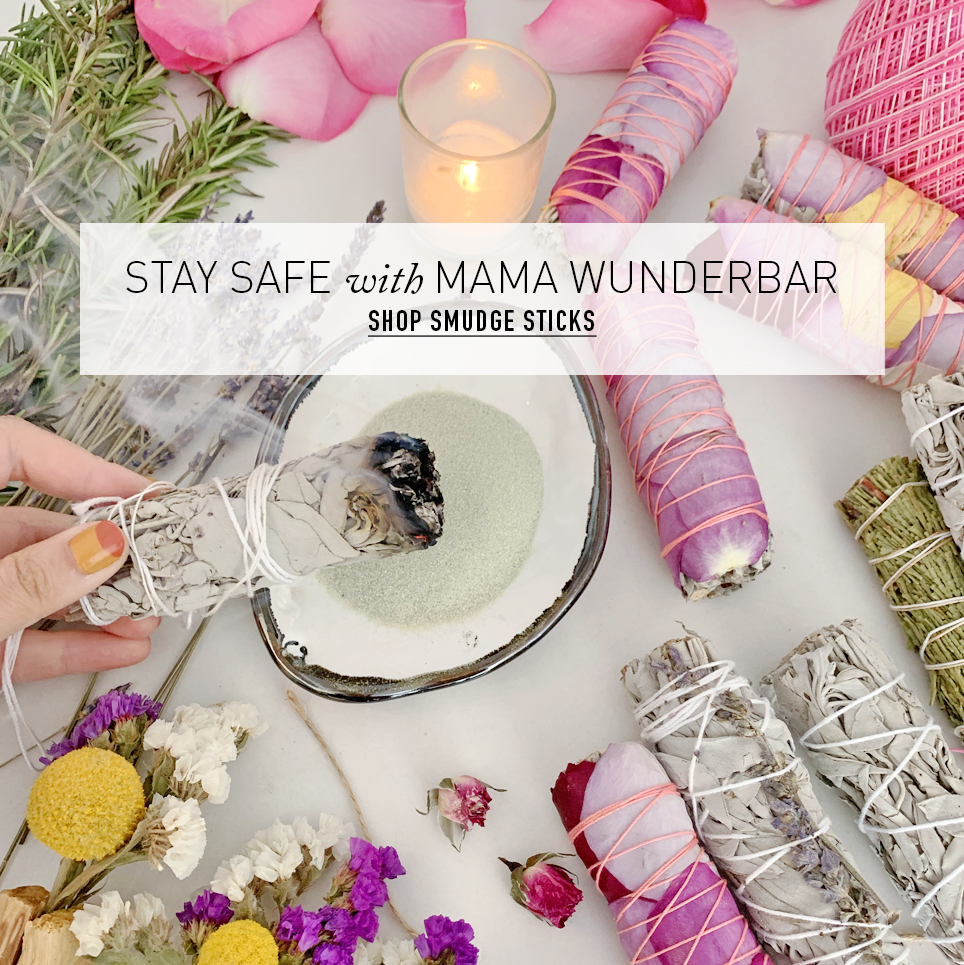 Award-winning fantasy author, freelance writer, spiritual explorer, and sole founder of Green Witch Lunar Witch. She created her first website in 2016 and published her first novel two years later. Sara spends most of her time writing, creating, and daydreaming.